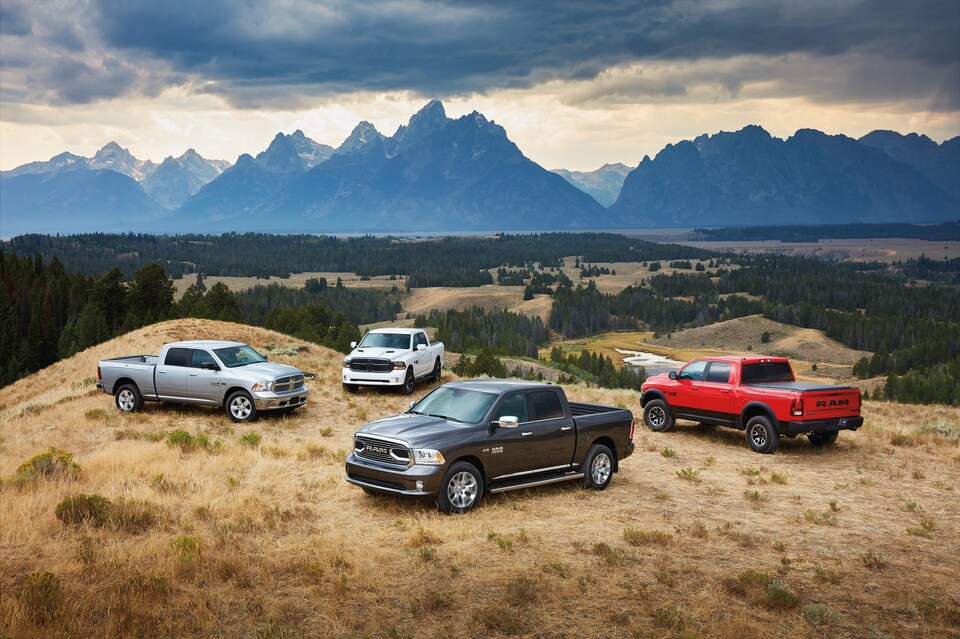 We'll Try to Keep it to Just Five
Exciting New Models in 2018
The 2019 RAM 1500 truck is set to debut in March, with lots of new features and tech for RAM truck enthusiasts to look forward to. The 12-inch Uconnect touchscreen display rivals Tesla and Volvo for the largest productivity screen available.
New Technology Allowing You to Tow and Carry More
Ram trucks have grown more and more powerful through generations. The next great innovation is lightening and strengthening your RAM truck's frame, allowing it to tow and carry more than ever at a new reduced weight.
Exciting New Fuel-Efficiency System
The 2019 RAM 1500 will be the first "mild-hybrid" truck system made by RAM. This system will use batteries and regenerative braking to rely less on gas-power.
Redesigned and Spacious Interior
Capturing the wave of luxury seizing on full-size trucks, RAM has redesigned the cabin to accommodate features you'd expect to find in luxury brands. One change was replacing the shifter with a mounted dial, creating bountiful leg room in the front-row.
Manual Transmission Options
RAM trucks are some of the only brands that offer manual transmissions on full-size trucks. Opting for a manual transmission can be more fuel-efficient and more in line with truck enthusiast's needs.