We Provide Towing Services to the Stafford Springs and Chicopee Area!
You're driving along and start to hear some clanging and screeching from your engine. As you pull over you see some smoke start to billow out of your car's hood. You scratch your head as to what you should do next.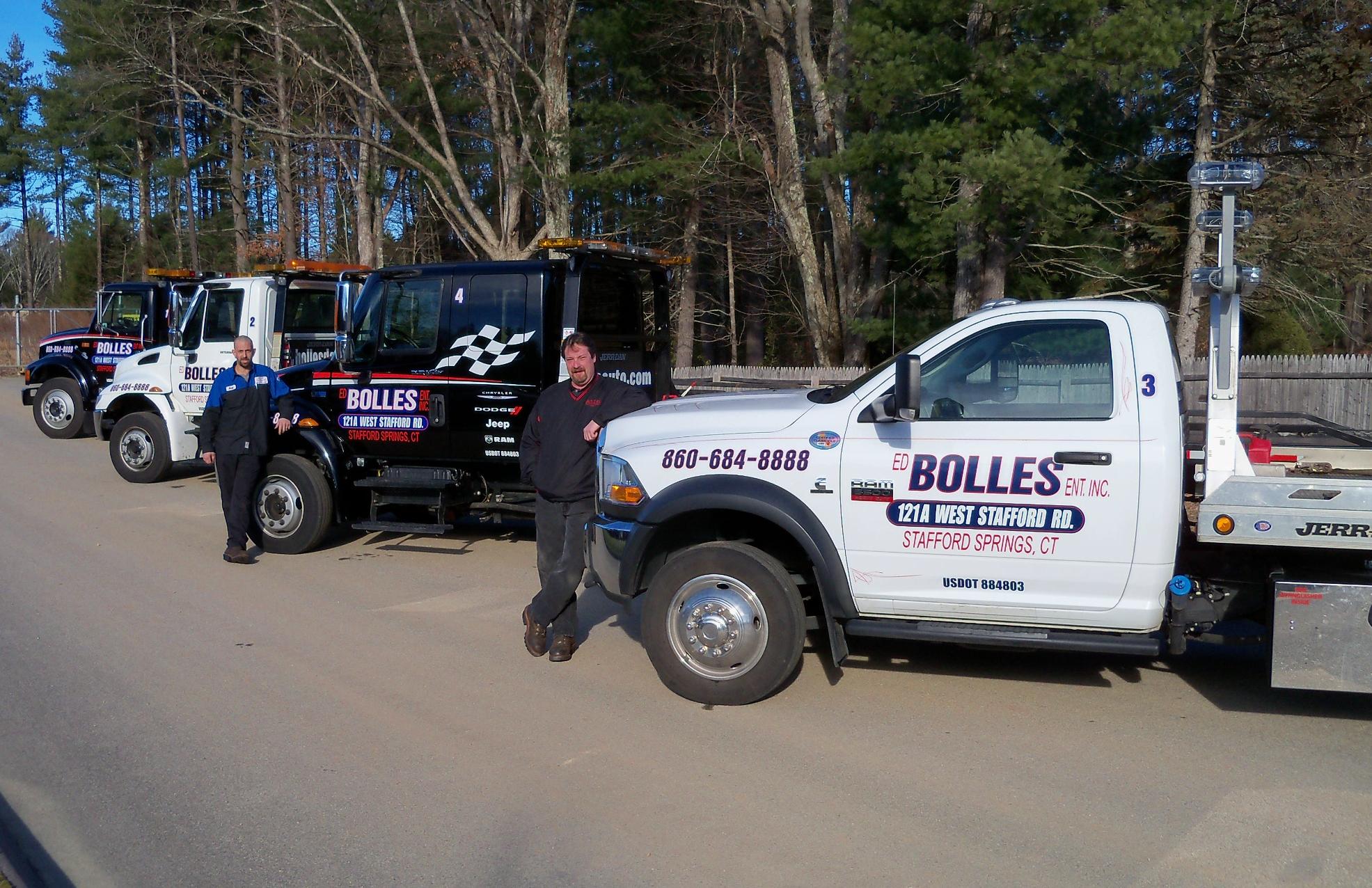 Bolles Chrysler Dodge Jeep offers Towing services in the areas of Tolland, Ellington, Ashford, Stafford and Somers.  As a AAA member, you receive AAA servicing in Ashford, Ellington,Stafford  and Tolland. In addition, if YOU have special towing needs, Bolles Chrysler Dodge Jeep Towing and Wrecker Services will be happy to provide a written contract and price.    Please contact the Towing Manager, Mike Kenderdine at 888-788-9055.
Bolles Chrysler Dodge Jeep Has the Quality Automotive Services Your Vehicle Needs
We make it our goal to ensure your car, truck, or SUV is given the highest and detailed attention. Using state-of-the-art equipment and technology, we'll equip your model with the exact parts it needs. Our staff are manufacturer certified and are some of the most passionate in the Stafford Springs and Chicopee area. Our commitment extends well beyond quality repairs and attentive service. We want to ensure you're happy and content with your experience with us, which is why we're proud to provide towing services to folk in the Springfield and Enfield, CT area.
Types of Automotive Services We Provide
Battery Repairs and Replacements
Engine Diagnostics
Brake and Hose Repairs
A/C and Heating Repairs
No matter what ails your vehicle, you can rest assured that we'll be there to fix the issue. The first step for us to understand what's wrong with your vehicle is for you to reach out and schedule a service appointment using our online form. After doing so, we'll be able to more closely address the issue at hand.
Towing services are just one way we display our passion for folks like you. If you ever find yourself on the side of the road and in between a rock and hard place, give us a call. We'll make our way to your location as quickly as possible and tow your vehicle with care to our onsite facility here at our dealership just outside Hartford, CT.